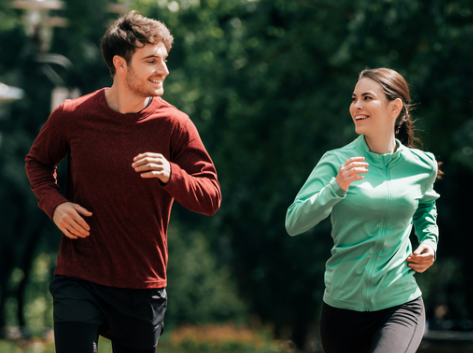 Orthopaedic Surgery
A modern orthopaedic surgery centre in Singapore delivering world-class solutions, integrated with innovative technology and led by a highly experienced orthopaedic surgeon. Dr. Mizan is highly trained in hip and knee joint preservation procedures, sports injuries, and lower limb arthroplasty surgeries.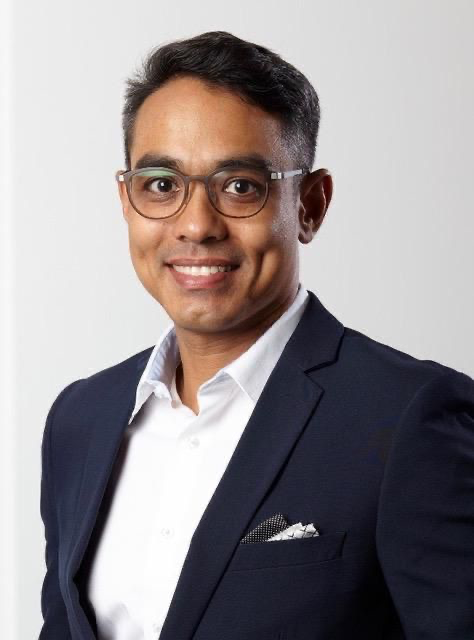 Dr Mizan Marican
Consultant Orthopaedic Surgeon & Medical Director
MBBS, MRCS, MMed, FRCS
Dr Mizan Marican is a fellowship-trained orthopaedic surgeon with a special interest in sports injuries as well as hip and knee surgeries. He is one of the two surgeons in Singapore trained in the direct anterior approach (DAA) hip replacement surgery. After obtaining his basic medical degree from King's College London, he furthered his surgical and advanced orthopaedic training in Singapore. He went on to receive his fellowship diploma from the Royal College of Surgeons of Edinburgh in 2015. Dr Mizan embarked on a highly competitive fellowship with the Melbourne Orthopaedic Group in 2017 where he honed his surgical skills in hip arthroscopic surgeries as well as the DAA total hip replacement surgery. He is trained in a spectrum of knee replacement surgeries including navigated and robot arm-assisted (MAKOplasty®) techniques. Dr Mizan has amassed a wealth of surgical experience in a wide spectrum of conditions aimed at restoring quality of life and maintaining an active lifestyle for his patients.
Focused on Joint Preservation
We are dedicated to serving patients from all walks of life and age groups, offering a diverse range of procedures including hip and knee joint preservation procedures as well as joint replacements. We aim to restore your active lifestyle and enable you to focus on the important things in life.
Redefining Active Living
Our innovative approach consists of customised and specially curated treatments, committed to providing quality care to restore active living in our patients with as little down time as possible.
When Should You See An Orthopaedic Specialist?
We may all experience more joint and muscle pain as we age. While most of it resolves spontaneously, patients typically seek medical help from orthopaedic doctors if the pain is persistent (lasting more than 3 months), or worsens. You may consult an orthopaedic specialist if you experience joint stiffness and loss of function that affect your daily activities. The orthopaedic doctor will assess your injury and the cause of it. Common joint conditions caused by sports injuries, degeneration or trauma are routinely managed by orthopaedic surgeons.

Establishing an accurate diagnosis is the first step at our orthopaedic clinic. This may be done through accurate history taking, a thorough clinical examination and appropriate imaging if required. Our orthopaedic surgeon, Dr Mizan Marican will discuss with you the appropriate treatment options specific to your condition. If any orthopaedic surgery or intervention is required, Dr Mizan will provide a detailed explanations of the procedure, pros and cons as well as post operative rehabilitation advice. Orion Orthopaedic Surgery specialises in lower limb surgery such as meniscal repairs, ACL reconstruction, Direct Anterior Approach (DAA) Total Hip Replacement and Total Knee Replacement. Dr Mizan Marican is also well versed in robot-assisted surgery to increase the surgical accuracy and improve patient outcomes. Our orthopaedic clinic adopts a patient-centered approach and is committed to returning patients to their active and healthy lifestyles.
Finding the Right Orthopaedic Doctor/ Surgeon
Finding an orthopaedic doctor or surgeon for your needs may appear to be a daunting task. Here are some ways you may narrow down your options.

Find Out About the Doctor's Credentials, Specialisation and Level of ExperienceWhile there are orthopaedic specialist to choose from, some are more focused on the hip and knee, while others specialise in spine, foot and ankle or shoulder conditions.
Choose an orthopaedic surgeon who specialises in parts of the body which are affecting you. Dr Mizan's main focus are knee and hip conditions. These include sports injuries (meniscus and ACL), degeneration (arthritis) and trauma. You can find out more about Dr Mizan here.
You may also consider asking friends and family members for a recommendation based on good doctor-patient communication and rapport, effective treatment options and close follow up.

Check Your Insurance Coverage
Orthopaedic treatments and procedures performed by Dr Mizan are covered by both private and corporate insurance. The Orion Orthopaedic Clinic staff will provide you with financial counselling and itemised breakdown of the cost of treatment before surgery. This will facilitate efficient and timely resolution of financial bills so you may focus on your treatment and recovery.

Book A Consultation with Dr Mizan, our Orthopaedic Doctor/ Surgeon
Most patients appreciate a face to face consultation with their orthopaedic doctor. It is an opportunity to get to know the doctor as you explain your condition and how it affects your quality of life. It also allows any queries or questions to be answered or clarified. Your orthopaedic specialist ask will explain your condition and its related treatment using various modalities such as photos, videos and medical prosthetic models so you understand all the options available to you. If patients are unable to be physically present at Orion Orthopaedic Clinic, we can schedule a virtual consultation with Dr Mizan at your convenience.
Learn More From Other Patients' Reviews and Stories
If there are still doubts lingering, it always helps to hear from Dr Mizan's previous patient experiences. Reviews, feedback and stories are shared by Dr Mizan's patients on Google Reviews and Patients' Stories.
The Chef with a Chronic Bone Infection
Running a successful kebab stall in town, Chef AA is also a formidable boxer who leads a fairly active lifestyle. But in 2015, he met with a horrific road accident that left him with a complex and open fracture in his right lower leg (tibia) after being run over by a lorry...... Read More
❮
❯