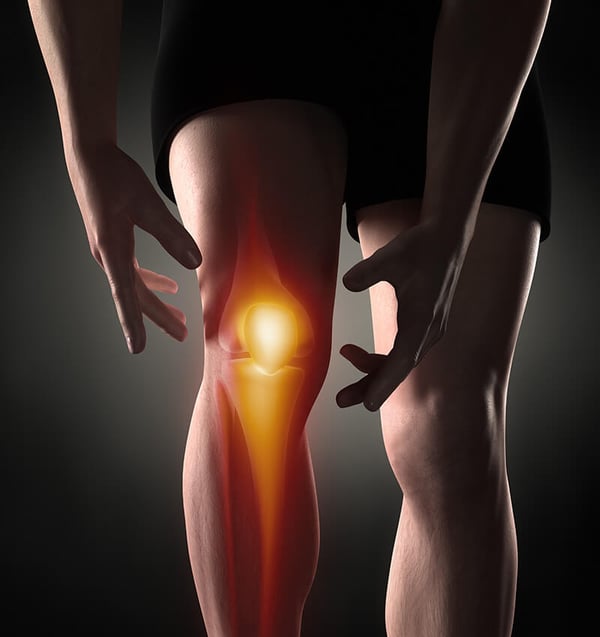 Arthritis of the knee is a debilitating condition that can affect our basic quality of life, daily function, and personal happiness. It affects millions of people around the world and is a major cause of lost work time and serious disability.
Can I prevent knee arthritis?
This is a common question among younger adults who witnessed parents or older relatives with arthritis. Genetics can play a part in arthritis; one can be predisposed to certain conditions and there may not be much that can be done about it. But there are some ways that can deter degeneration of the knees, such as maintaining a healthy weight to reduce stress on the knees.

Traditionally, glucosamine and chondroitin were regularly prescribed for the prevention of knee arthritis. However, the latest guidelines from the American Association of Orthopaedic Surgeons (AAOS) do not support this for the treatment of arthritis.

Intra-articular injections with visco-supplementation may provide a temporary relief from arthritis. With these injections, no downtime is involved, no risk of scars, and they provide a symptomatic relief to patients.

The newer intra-articular injections with patients' own blood (platelet-rich plasma and autologous protein solution) are currently the topic of discussion and research for symptomatic arthritis. These new treatments are aimed at inflammatory cytokines and chemicals in the knee that promote the breakdown of cartilage.

While they are safe and have been shown to improve pain scores in arthritis, further research is currently being done to determine the true effects of these blood injections for knee arthritis.
What are some knee preservation techniques?
In the early stages of arthritis, much can be done to try and preserve the knee.
Multiple surgeries
have been done over the years to either replace focal loss of cartilage or help in its regeneration. These include transplanting cartilage from other parts of the knee into the defect (OATS: osteochondral autograft transfer system) or harvesting and growing a small piece of cartilage in a lab before re-implanting it into the knee (ACI: Autologous chondrocyte implantation).
A common procedure is microfracture of the knee. While the cartilage has no blood supply of its own and therefore cannot regenerate, the bone beneath it does. During a keyhole (arthroscopic) procedure, a long and sharp instrument is used to penetrate the surface of the femur bone. This induces bleeding from the bone, and stem cells in the blood can develop into cartilage (fibrocartilage) over time.
Although this new fibrocartilage is not as robust as the native cartilage (hyaline cartilage), this faux cartilage can help to reduce the pressure and pain of arthritis. In cases where the cartilage loss is very diffuse and widespread, knee preservation techniques may prove ineffective.
Speak to our orthopaedic surgeon if you are having pain and trouble with your knees. We are here to help you on your journey.