Orthopaedic Teleconsultation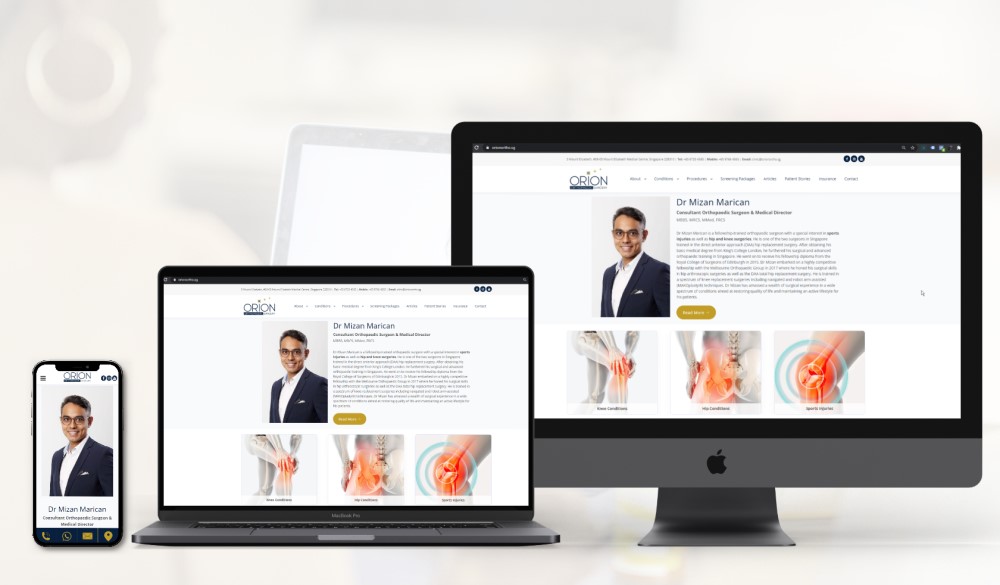 How To Schedule A Virtual Consultation With Orion Orthopaedic
Are you or your loved one suffering from joint pain in the knee or hip? Speak to our Orthopaedic Surgeon in Singapore, Dr Mizan Marican, with 10+ years of orthopaedic experience, through a virtual consultation online.
Note: Enhance your virtual consultation experience by preparing any medical documents, scans, reports and images of your condition prior to your scheduled date.
General Requirements:
A stable Internet or Wi-Fi connection

A laptop or mobile phone

Preferred app installed: WhatsApp, ZOOM app, Facebook Messenger, Google Meet/Google Hangouts
Step 1

Book your virtual consultation at your preferred date and time via WhatsApp at +65 9766 4565 or call us at +65 6733 4565.

Step 2

We will contact you to confirm the doctor's availability and your preferred platform for your virtual consultation (WhatsApp, ZOOM, Facebook Messenger, Google Meet).

Step 3

Attach relevant images, medical documents, scans and reports to us via WhatsApp for us to better understand your condition and an overall enhanced virtual consultation experience.

Step 4

Make your payment online or via Online Banking to confirm your virtual consultation.

Step 5

You will receive a reminder of your virtual consultation details via WhatsApp at least one day prior to the scheduled date.

Step 6

Meet the doctor!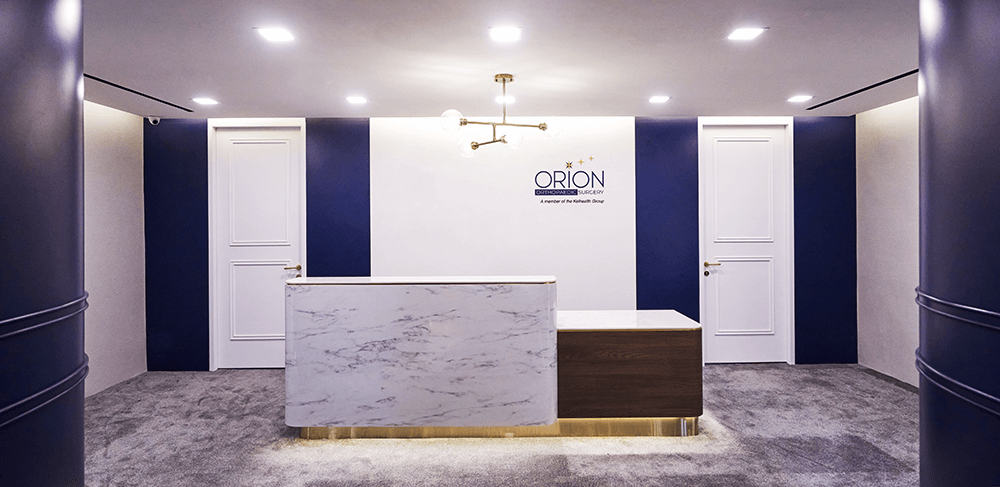 ORION ORTHOPAEDIC SURGERY
3 Mount Elizabeth, #08-05 Mount Elizabeth Medical Centre, Singapore 228510
Clinic: +65 6733 4565 | Mobile: +65 9766 4565
clinic@orionortho.sg

Business Hours:
Mon - Fri: 8.30am - 5.30pm
Sat: 8.30am - 12.30pm | Sun/Ph: Closed
66 East Coast Road, #07-01, The Flow Mall, Singapore
428778
Clinic: +65 8208 8038 | Mobile: +65 8208 8038
ortho@bfit.sg

Business Hours:
Mon - Fri: 9.00am - 5.30pm
Sat: 9.00am - 12.30pm | Sun/Ph: Closed
With Over 10 Years of Orthopaedic Experience - Dr Mizan Marican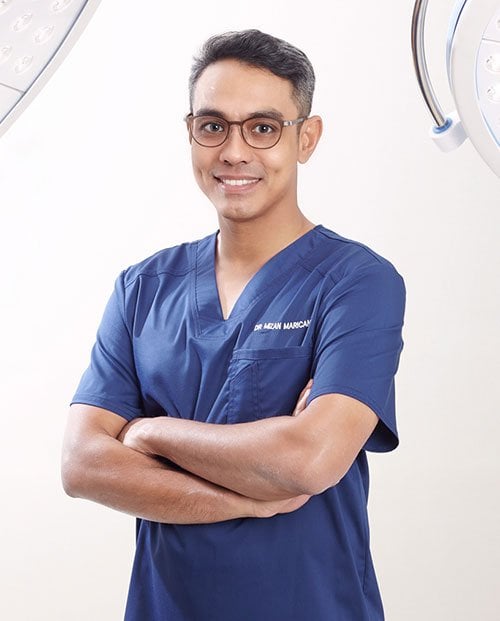 Dr Mizan Marican
Consultant Orthopaedic Surgeon & Medical Director
MBBS, MRCS, MMed, FRCS
Dr Mizan Marican is a fellowship-trained orthopaedic surgeon with a special interest in sports injuries as well as hip and knee surgeries. He is trained in the direct anterior approach (DAA) hip replacement surgery.
He is proficient in a wide spectrum of knee preservation techniques and knee replacement surgeries including partial and total knee replacements, as well as the use of navigated and robot-assisted techniques.
Over the years, Dr Mizan has amassed a wealth of surgical experience in a wide spectrum of conditions aimed at restoring a better quality of life and maintaining an active lifestyle for all his patients.