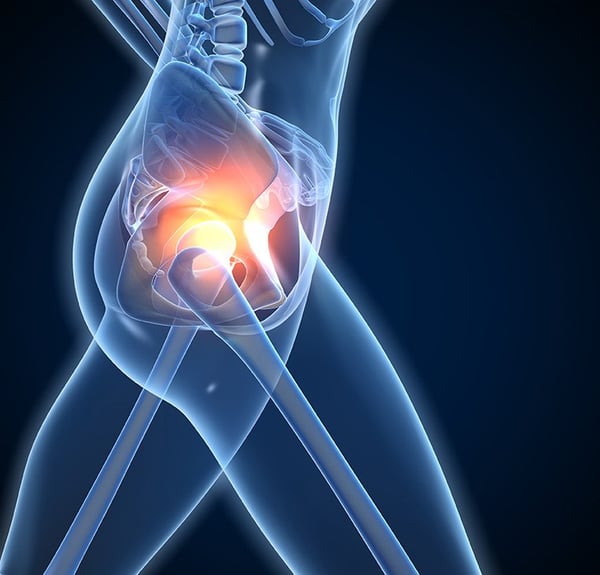 What causes hip pain?
Every day, we go about our daily routines and do not give much thought about our hips. The hip is a ball and sock joint, lined by smooth and slippery cartilage. Basic movements such as walking, stair climbing, sleeping, and visiting the washroom requires all sorts of movement using our two hip joints.

Like the rubber tyres of a car, the cartilage in our hips will thin and wear out over time. This may occur at varying degrees and stages for different people, depending on a myriad of factors including age, body weight, genetics, a history of trauma or infection, use of chronic steroids and other medication, and high alcohol consumption.
What are some of the clinical symptoms?
We may start to develop pain in our hips or limp as we walk when the cartilage in our hips wear out (osteoarthritis, inflammatory arthritis, infection), or when the bone supporting the cartilage collapses (Avascular necrosis), or if our hips are misaligned (hip dysplasia, post traumatic).

When the cartilage begins to thin, the hip starts to hurt with normal movement, stiffness, and a loss of function sets in. Patients often have an abnormal gait despite painkillers.

Muscle sprains around the hip are also associated with strenuous physical activity and can be remedied with adequate rest, simple medication and stretching. If the pain worsens or is significantly affecting your daily activities or quality of life, you are advised to seek medical help.

Speak to our orthopaedic surgeon if you are having pain and trouble with your hips. We are here to help you on your journey.