Cycling Impact/Crash Injuries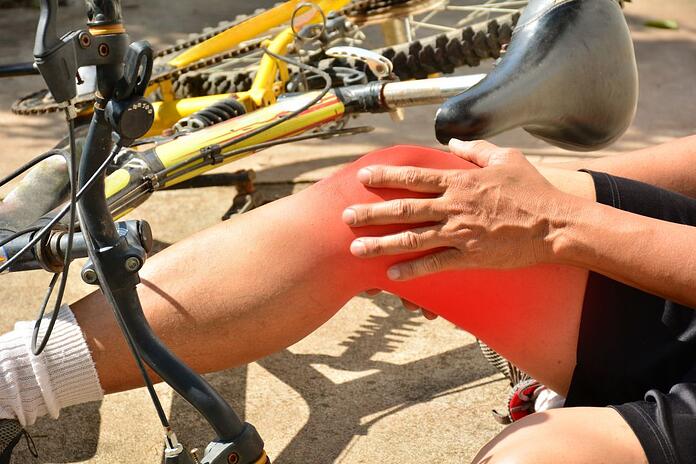 Why do cycling accidents happen?
There are many reasons why cyclists fall from their bikes. There is a wide spectrum of cyclists in our community including children who are learning to balance on their new bikes, adult cyclists on recreational bikes, and more seasoned cyclists on road or triathlon bikes. These cyclists are usually on park connectors, trails or along our main roads travelling at low or high speeds.
Falls may be due to external environmental factors such as pot-holes, uneven ground, slippery surfaces or even debris and rocks on the ground. High human or road traffic conditions may make it difficult for cyclists to negotiate their way around and cause them to lose balance. This is especially true during the COVID-19 border closures where we are all around the parks and beaches in Singapore.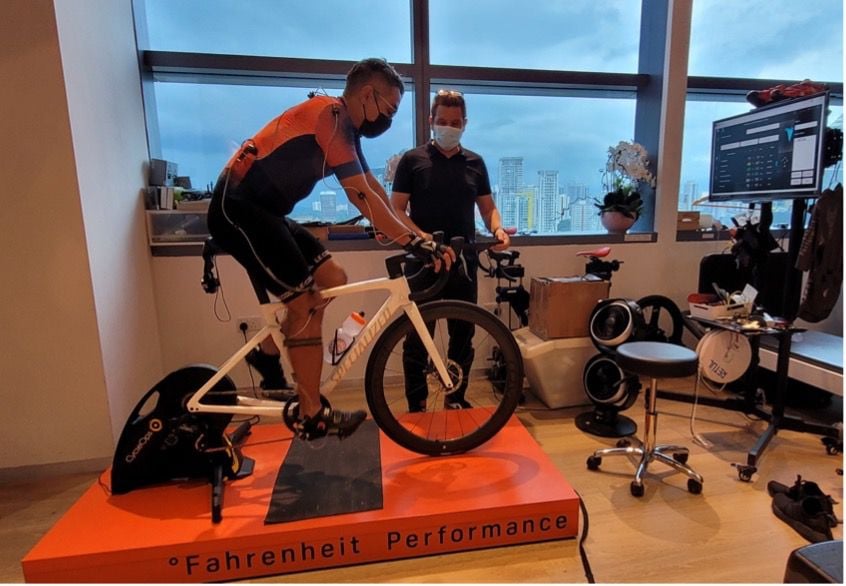 Some of us may be unfamiliar with cycling or are riding bikes which do not fit our height and body type. Poor equipment or physical conditioning can just as easily cause us to fall and hurt ourselves. Avid cyclists who spend many hours in the saddle cycling around the country may also be vulnerable to cycling accidents. Fatigue and loss of concentration, especially when you are hunched over a road bike, can lead to falls and injuries.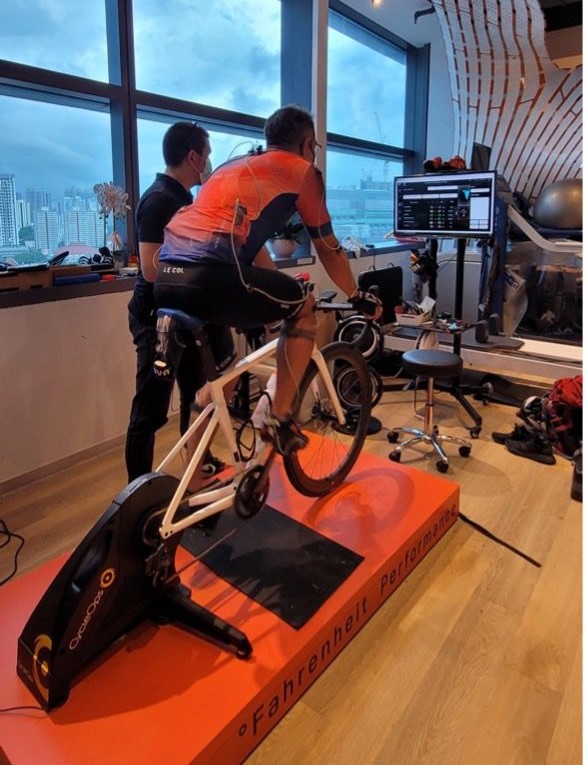 Common cycling impact/crash injuries
Multiple injuries can occur when cyclists fall from their bike. This may be related to the speed they are travelling and the way the hit the ground on impact. Common injuries include the upper limb and shoulders, as cyclists often break their fall with their shoulder or their wrist. At great speeds, awkward falls can lead to fractures of the collar bone (clavicle), wrist and elbow. There are also often muscles contusions around the upper and lower back, as well as the hips and knees.
These days, it is compulsory to wear a helmet when cycling on open roads. This has helped reduce the number of serious head injuries that cyclists sustain when they fall.
Should I seek help after a fall?
It is important to seek help after a fall, especially if it is a high impact accident or you are seriously hurt.
Initial first aid is important. This includes applying pressure over a bleeding wound. If you are unable to stand or walk, it is best to get help from a friend or family member to take you to the nearest emergency department.
If you are still feeling significant pain or loss of function caused by an injury from a recent fall, it is prudent to get the injury assessed by a trained professional. An X-ray, ultrasound scan or an MRI scan may be required to accurately diagnose the injury.
Recovery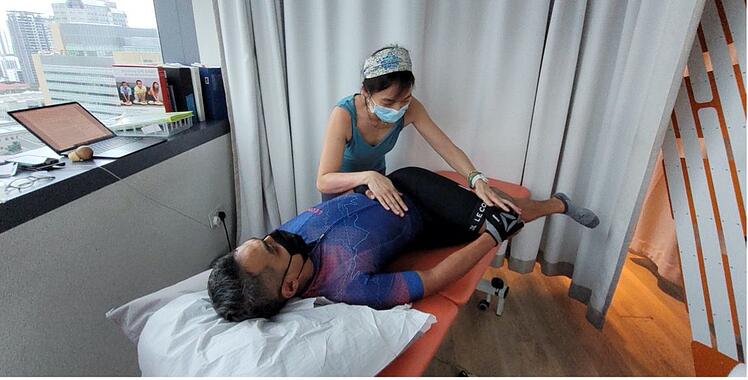 Most sprains and contusions improve after two or three weeks of adequate rest and self-care. If you are keen to return to cycling, first ensure that your bicycle is in good working order to prevent future falls from a damaged bike.
Start cycling slowly with a high cadence over short distances as a starting point. If this initial cycle does not pose any major problems, you may start cycling longer distances at your own pace.
What to do now while waiting for diagnosis/treatment?
Self-care may be practiced while waiting to be seen by an orthopaedic surgeon or physiotherapist. If your pain or symptoms are too much to bear, do seek immediate help from your local doctor.