Procedures: ACL Reconstruction And Meniscal Repairs
Our knee joint separates our thigh and shin bones and facilitates us to walk and move about.
Our body weight runs through our knees, and the stress of it is absorbed by the two menisci in each of our two knees.
The meniscus is a C-shaped structure made out of cartilage which acts as a shock absorber. They play a key role in transferring body weight and contribute to the stability of our knees.

Tears of the meniscus are fairly common as a result of trauma which occurs suddenly, or degeneration, which occurs over time.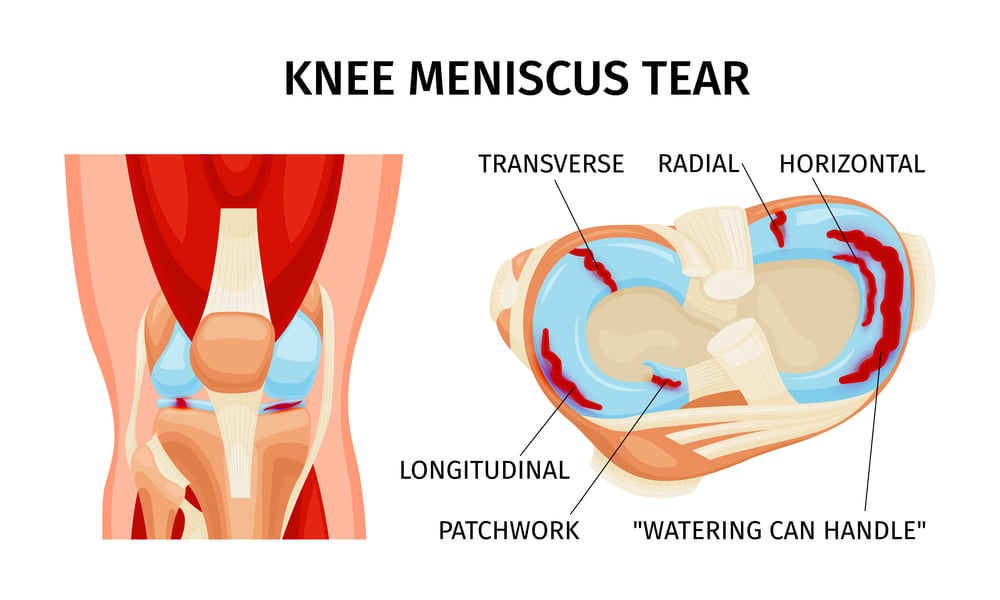 Without a fully functioning meniscus, the protection of our knees and the soft cartilage over the ends of our femur and tibia bones will be compromised. This will bring about early onset of arthritis, the degenerative wear and tear of our knee joint.
Causes and Symptoms of Meniscus Tears
Most patients present to their doctor with some knee pain and swelling after a meniscus tear. They would remember a minor twisting injury they may have suffered recently and the pain never really went away despite some rest. These meniscal tears often happen during sports, both in contact and non-contact sports. These younger patients may have meniscal tears with other injuries such as ligament sprains or even ligament ruptures e.g. anterior cruciate ligament ruptures. Other than pain, they may experience a catching or locking sensation in their knee. They may not have a full range of motion in their knee or have a feeling of the knee giving way.

In slightly older patients, the history of knee pain may be longer (months to years). Degenerate meniscal tears may occur together with cartilage injuries. Patients may have pain and stiffness or loss of function of their knee altogether. These are signs of arthritis.
Diagnosis and Treatment Options
Your orthopaedic surgeon will take a comprehensive medical history and perform a thorough physical examination of both your knees to form a differential diagnosis of what may be causing your pain. During the physical examination, the orthopaedic surgeon will palpate or press on various areas in your knee to determine which parts are painful and which parts are not. He or she will also stress the knee in specific positions to determine if the ligaments holding your knee together are intact or injured.

A simple standing x-ray of your knees from the front, the side and from the top (skyline view of the patella) may be required to exclude fractures, malalignment of the knees and thinning of cartilage. A formal MRI scan will give orthopaedic surgeons more information about soft tissue injuries such as meniscal tears, ligament sprains or ruptures as well as cartilage degeneration.
Meniscus Surgery Procedure
If the MRI scans show significant tears of the meniscus, the orthopaedic surgeon may discuss various treatment options with you. Conservative options such as medication, physiotherapy and rest from strenuous physical activities may help reduce pain and prevent further injuries. They also help strengthen the muscles around the knee such as the quadriceps and calf muscles.

With significant meniscal tears, surgery may be required to restore the integrity of the meniscus so that it may continue to protect your knee against the daily stress we put towards it. The meniscus receives its blood supply from the peripheral areas. As such, tears in the periphery (Red-Red Zone) tend to heal with repairs while the parts of the meniscus which do not receive a blood supply (White-White Zone) may not heal even if repaired. In this case, the tears are smoothened out (partial meniscectomy) so that they do not get bigger.

These surgeries are performed while patients are under general anaesthetic and are mostly key hole or minimally invasive surgeries.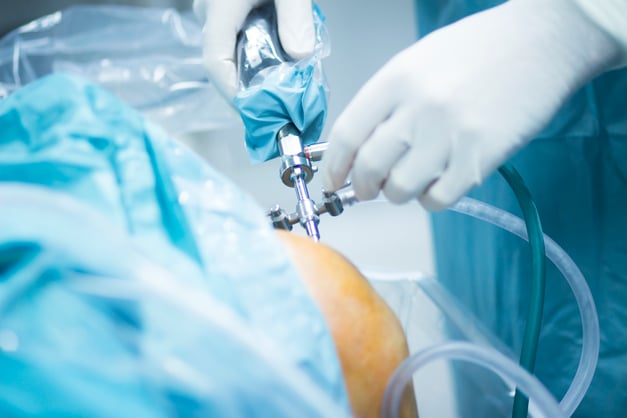 This means that the scars involved are very small, heal faster and are associated with lower risk of infection. Patients usually stay a night in hospital and are discharge the following day with a knee brace and some crutches. The brace and crutches are there to assist patients with walking while protecting the repaired meniscus as it heals. Most patients will require physiotherapy and rehabilitation after their surgery to allow them to return to sport and their active lifestyles sooner rather than later. Patients usually return to jogging at about 2 or 3 months after their surgery. This varies from patient to patient.
Advantages of Choosing Our Meniscus Surgery Service
Emphasize the use of advanced techniques and technology to ensure the best possible outcomes for patients
Provide testimonials or case studies from previous patients who have benefited from our meniscus surgery service)

Dr Mizan is an experienced orthopaedic surgeon and uses minimally invasive techniques to restore the form and function of your precious meniscus. Equipped with sound clinical skills and your MRI images, he will discuss with you the pros and cons of various forms of treatment for your injuries.

Not all meniscus tears are simple to repair. More complex tears, such as bucket handle tears, meniscus root avulsion injuries and meniscus extrusion injuries, will require a separate skillset involving suturing the injured meniscus and repositioning it within the knee so that it may continue to protect the knee. These customised treatment options are crucial to your recovery and are offered to all our patients.
Frequently Asked Questions
How do I know if I have torn my meniscus?
You might feel pain and swelling in the knee after a specific twisting injury. The pain might be persistent even after rest, or it may worsen.

What should I do if I suspect I have torn my meniscus?
Stop any vigorous physical activities and resuscitate your knee by applying some ice, compression and elevation. Take some simple pain medication for a few days and assess your recovery.

When should I see a doctor or surgeon?
If the knee pain persists despite you stopping all forms of vigorous physical activities, giving your knee enough rest, and applying compression and ice, you should seek professional medical help. An accurate diagnosis will set you on the path to receiving the appropriate treatment and recovery.

Will my knee be back to normal after a meniscal injury?
This depends on the nature of the meniscal injury, whether it is repairable, and if there are other associated injuries in the knee. Your body weight, level of physical activities and muscle conditioning will all influence how well you recover from such injuries.

What happens if I ignore my meniscal injury?
Ignoring the injury without any form of conservative treatment may cause the tears to worsen. This may result in you experiencing more pain, swelling and knee instability. You may experience difficulties with daily activities such as walking, negotiating stairs and moving about. It's better to get an accurate diagnosis and effective treatment for your injuries to help with your recovery.

How do I prevent injuries to my knee and meniscus?
Prevention is always better than cure. If you are generally physically unfit, you are advised to start slow with any form of physical activity. Gradually build up your strength and endurance over time. You may choose to have a personal trainer or instructor to ensure you perform your activities safely. Once you are physically stronger, you may increase the intensity of your physical activities safely. Appropriate physical conditioning and hydration are extremely important in preventing injuries.
If you would like to participate in any sporting or physical activities, do ensure that you are appropriately dressed for the occasion and that the sporting equipment you are using is in good working order. Ensure that you are adequately trained in the specific sport or using the equipment to prevent injuries.
Always ensure there is adequate lighting and space for you to enjoy your sporting activities.