Knee Replacements In Singapore: What You Need To Know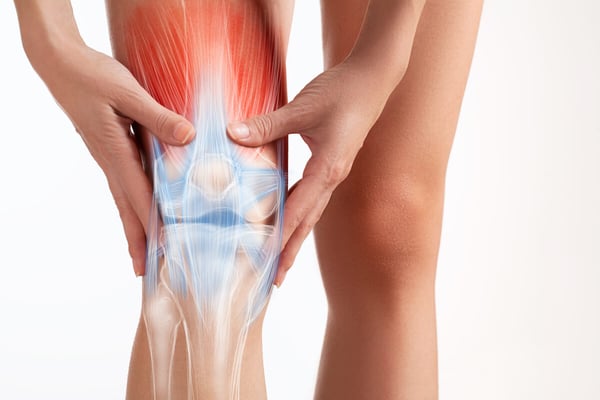 What is a Knee Replacement?
A knee replacement surgery describes a procedure to remove the worn-out parts of the knee, which was previously causing pain, stiffness, problems walking, and even deformities. A knee replacement implant helps to restore the motion and function of the knee, enabling patients return to an active lifestyle.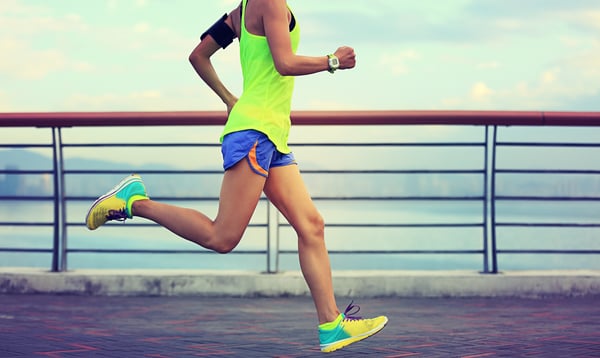 There are several types of knee replacements available, and these include partial and total knee replacements. Many factors must be considered before the surgeon decides on the appropriate procedure for our patients.
There are three compartments to the knee. Partial knee replacements may be considered in younger patients who have developed arthritis in one or two compartments. A total knee replacement would be better advised for older patients with widespread arthritis.
Who would benefit from a knee replacement?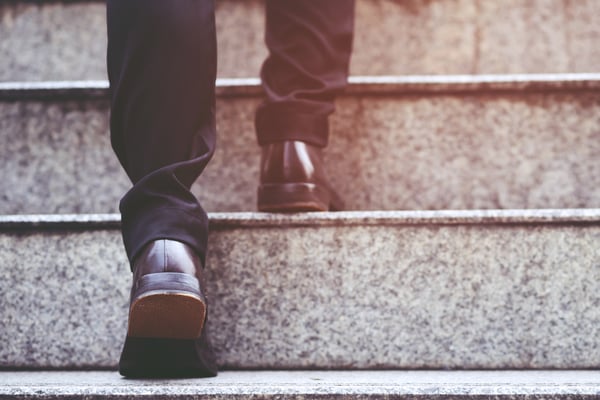 Patients who are medically fit, keep an active lifestyle but are significantly affected by their knee pain, stiffness, and loss of function will benefit from a knee replacement.
These motivated patients will reap the most benefits from the surgery and our rehabilitation program to regain optimal function and independence.
How is a knee replacement performed?
Standard investigations will be done before a surgery to ensure all our patients are healthy enough to receive anaesthetic medication and undergo the surgery. This is to reduce the risk of medical complications that might occur during surgery such as heart attacks or strokes.
The anaesthetist will administer either a general or spinal anaesthetic to maximize our patients' comfort during the surgery.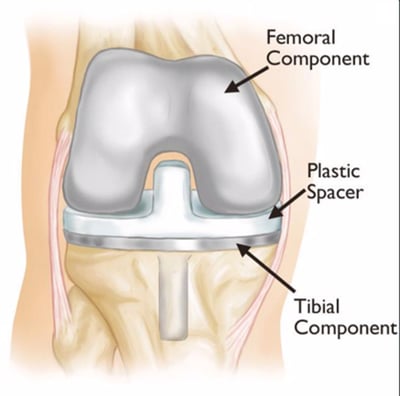 The orthopaedic surgeon will make a vertical skin incision in the middle of the knee. The arthritic and worn-out parts of the knee are removed in a measured manner to give the implants a good fit. The metal implants are fixed to the bone using surgical cement, and a piece of plastic (polyethylene) is securely placed between the tibia metal plate and femur implant.
The patella cartilage is then removed and replaced with a plastic patella button. This allows the patella to glide smoothly within the knee and prevent future anterior knee pain.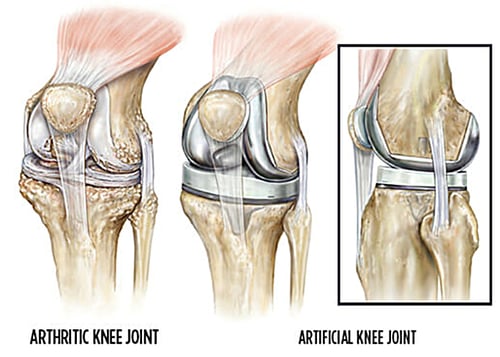 Once all the implants have been securely placed, the knee is washed well with antiseptic and injections are given around the knee to help manage pain and prevent infection.
The knee joint is then closed with absorbable sutures, followed by an adhesive over the wound and a waterproof dressing. This ensures the wound closure is water-tight and does not require a change of dressing for about 5 to 7 days.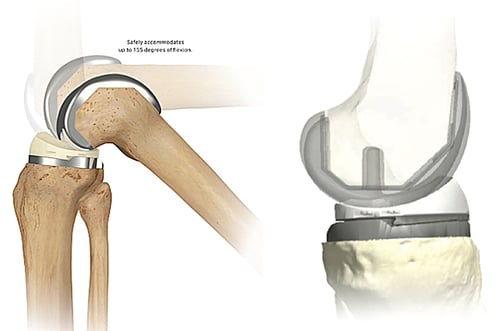 Most of our patients are encouraged to walk within 1 to 2 days post-surgery. They are also taught how to straighten and bend their knee to prevent tightening of the muscles. Knee swelling may last up to a month or two and this is normal after knee replacement surgery. We reduce this swelling with anti-inflammatory medication, compression, and ice packs.
How much a patient can bend their knee after surgery depends on how much they can do it before surgery. Physiotherapy is crucial in significantly improving the range of motion and flexibility of the knee post-surgery.
What to expect after a knee replacement surgery?
Your surgeon and anaesthetist will ensure that your post-operative pain is well controlled with a combination of oral and intra-articular painkillers. Any nausea and vomiting will also be managed with medication. This is to ensure that you are able to walk sooner rather than later.
X-rays of your knee are done after surgery to ensure the implants are well-placed and your knee is well aligned. Once you are walking well and safely, the physiotherapist will allow you the use of a quad-stick or walking stick. Most of our patients can walk without walking aids after about 2 to 3 weeks post-surgery.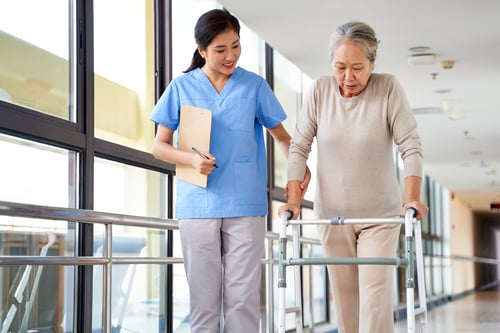 Rehabilitation and physiotherapy are an important part of the recovery. Our physiotherapists will help you on your feet and provide guidance as you get accustomed to a walking frame.
What are the costs of a knee replacement surgery in Singapore?
Your orthopaedic surgeon will need to perform a full assessment and consider several factors to provide the estimate of the total cost of a knee replacement surgery. The total cost will depend on the type of procedure (partial or total knee replacement) and implants used.
At Orion Orthopaedic, we believe in providing a tailored approach for individual patients to help them achieve better standards of living. Schedule a consultation with our orthopaedic surgeon Dr Mizan Marican today to assess your knee conditions and understand more about how we can help you achieve a better quality of life.